Hello,
I had a little Pebbles doll when I was young, she was so cute in her little orange dress...
Yabadabadoo!
Flintstones. Meet the Flintstones.
They're the modern stone age family.
From the town of Bedrock,
They're a page right out of history.
Let's ride with the family down the street.
Through the courtesy of Fred's two feet.
When you're with the Flintstones
you'll have a yabba dabba doo time.
A dabba doo time.
You'll have a gay old time.
And Pebbles throw a tantrum! 'She' needs a bone hairclip.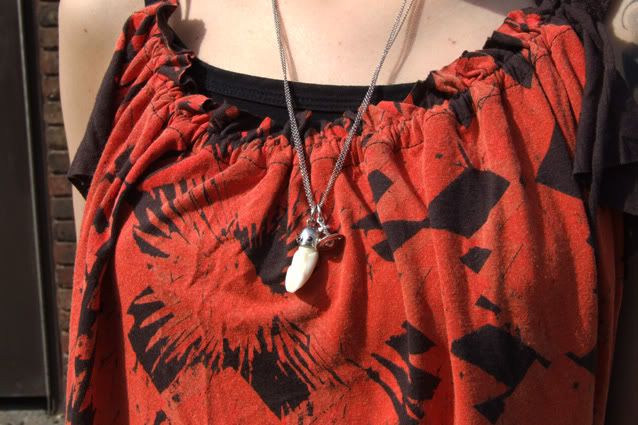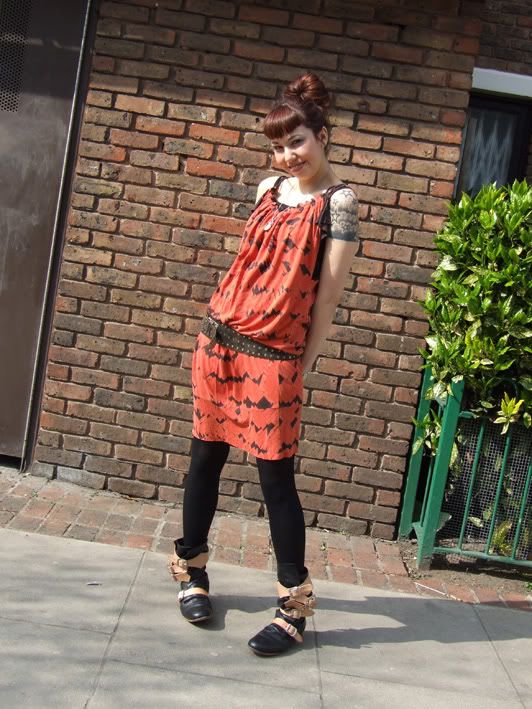 Dress: All Saints, Belt: Side Walk (Brasil).