Hello my lovely readers,
Today an outfit picture. Keeping it simple with a cute woolly striped dress, a new find from my local charity shop, really quite cute and it was only £6, of course such a bargain, I couldn't resist...
Teamed up with a cool structured blazer from Zara and accessorized with a lovely McQueen cravat. I bought the cravat because I already have a skull silk scarf and the cravat is slightly different because it's made of cotton. Perfect for the colder days, in fact I was freezing, so I am also wearing a fur gilet over the jacket.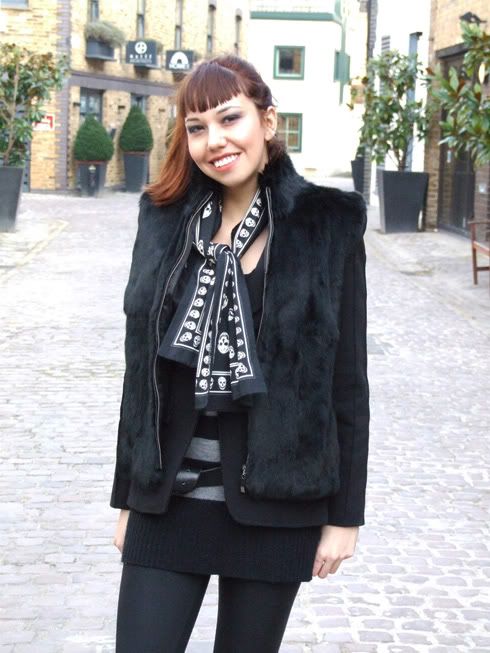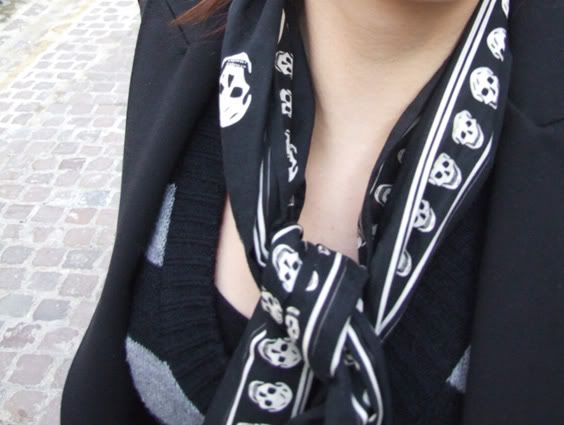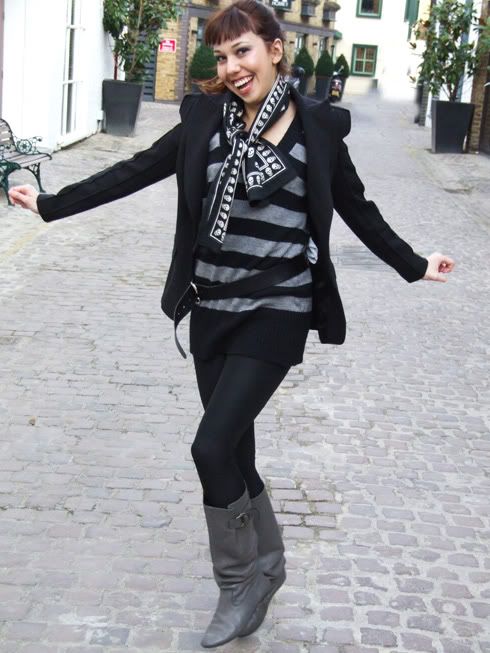 Gilet, dress and belt: charity shop, Scarf: Alexander McQueen, Boots and Jacket: Zara, Leggings: American apparel.
See you soon.
x