Hi guys,
I was really excited when I saw this picture, ohhhh! What an adorable eye mask!
We all have funny habits... So my curiously funny habit is to wear an eye mask every night. I have done so since the age of 11! I generally get the funniest reactions from people when I tell them about it. Normally the question I get asked the most is how did I get started? The answer is quite simple, I just hated my mum opening the blinds to wake me up every morning, so the eye mask provided that extra 5 minutes of sleep in the cosy darkness.
Nowadays, is just something I got used to sleeping with every night, and it's my must have accessory for bed time. I also think it adds a touch of glamour, think Breakfast at Tiffany's. Not surprisingly, I am literally dreaming about this gorgeous eye mask Dita von Teese has designed for Moschino.
It would be the most perfect, vintage glam looking mask to my collection. The one for special nights!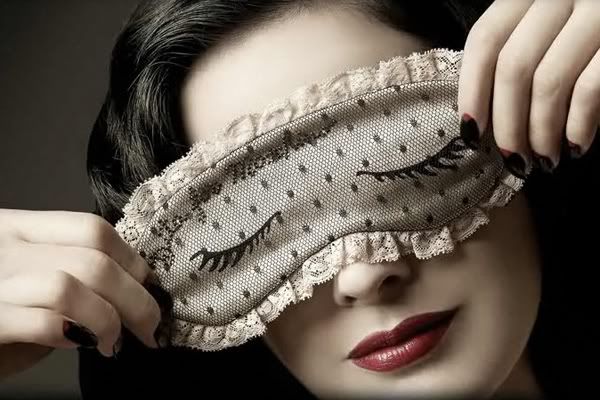 The ever so inspirational Breakfast at Tiffany's moment:
Here's my little collection of eye masks. Not as glam, but I have a fabulous one. Laughs.
See you soon.
x