Hi guys,
Here I'm in a very bright outfit, just the way I like it! My summer wardrobe is begging to come out, full of colours.
I also love this outfit, because it takes me back, to McLaren and Westwood's first catwalk show, the Pirate collection, way back in 1981! (A/W 1981-2).
The 'squiggle' (how this funny print is called) it's an iconic print, a total Westwood classic! It's bold, fun and definitely not for the faint hearted.
I was so excited that I was able to get my hands on some cool 'pirate' items, I just had a heart attack when this print was back, summer last year. I had always been a huge fan of it... Ahhhh, finally a dream had come true!
Arrrrr!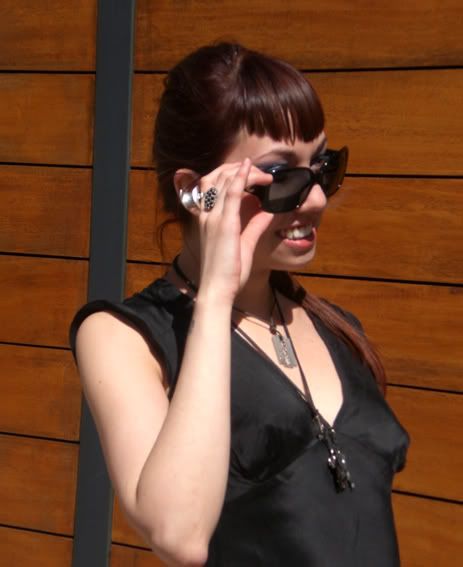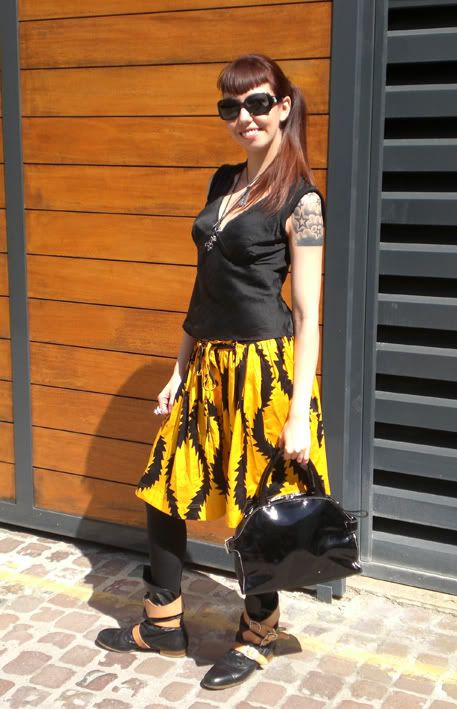 Shorts & Shoes: Vivienne Westwood, Top: Gap, Bag: Coccinelle, Ring: Disney Couture, Necklace: all made by me!
RIP Malcolm McLaren (1946-2010)
See you soon.
x